Ready to make an

impact

?
Join us today in our mission to digitise the Hair & Beauty industry and work with a team that strives to build an extraordinary, inspiring, full-filling, and fun work environment.
🔎 Our Selection Process
We are highly selective in hiring the right talent. We don't particularly care about the details on your CV. We look for talent coupled with the right mindset and values to fit into our team. Make Salonkee your life's work!
🏆 Our Culture
Our company culture defines who we are as a company, as a team and as a person. It's what we stand and it is nurtured by everybody within Salonkee. Be part of it and join our A-Team.
🚀 Our Company
We are one of Europe's leading software companies providing the hair and beauty industry with the most comprehensive digital all-in-one solution for salon owners to manage and grow their business.
You can learn more about our product here.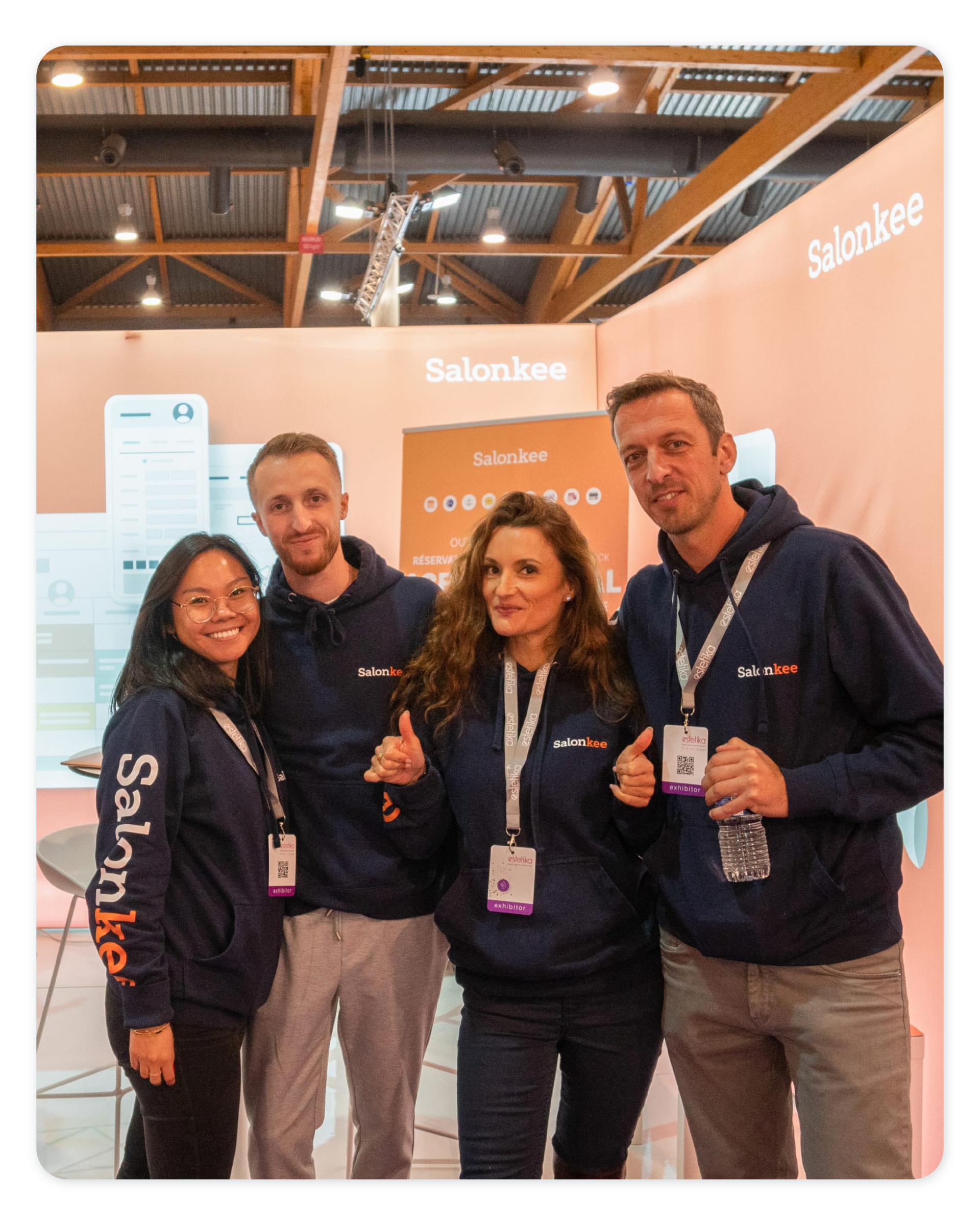 Featured

positions
Could it be that your dream job is just one click away?
Have a look at our open positions and apply today.



Flexbility
Our sales manage their own agenda - you decide when to make your calls, when to visit clients, when to focus on your 'admin' work. No micro-management here!

Asshole-free environment
Pretty self-explanatory. Opinions and open communication are valued - assholes are not.

Attractive remuneration packages
For a Salonkee Sales, the sky is the limit! Commissions are uncapped (unlimited!), and our special formula to calculate them is designed for maximum motivation.

Legendary team events
A couple of times a year, the whole Salonkee Team goes on a fun weekend trip as a way to have fun and bond. You'll have to join to find out though…

A MacBook as your work gear
Efficient performance, gorgeous design and a modern look - just like Salonkee. We provide all of our teams members with their own Macbook Air so that they have the best tools to kill it at work.

Company car
All of our Sales Representatives are entitled to a company car (allowed for private use as well), together with a fuel card and anything they may need to take over their city and grow our client-base!

Check out what our software can do!
The all-in-one tool for the hairdresser & beauty industry.
Get found by millions of clients online today.